Interesting ....
Tuesday : 17 May '05 - 09:30 | damen

default

No comments yet |

Check out this link, it has
a very interesting view on the future of web search and media in 2014
survived
Sunday : 15 May '05 - 10:20 | damen

default

three comments, already |

we made it through the Berg

Spinazie Taart
Wednesday : 11 May '05 - 16:55 | damen

Cooking

No comments yet |

Komende Maandag gaan we bij mij thuis een filmavondje houden, en natuurlijk moet ik dan wat als avondeten tevoorschijn toveren. Daar het vegetarisch moet zijn zit ik aan spinazietaart te denken:
Was de spinazie goed, doe in een pan en kook het gaar.
Snijd de champignons in plakjes en bak in een koekenpan.
Doe de spinazie in een kom en meng de monchou erdoor.
Roer daarna de champignons er voorzichtig doorheen.
Breng geheel op smaak met zout en peper.
Verwarm de oven voor op 200 C.
Bekleed de binnenkant van een ovenschaal met bladerdeeg.
Vervolgens de schaal vullen met mengsel.
Dek geheel af met een laatste laag bladerdeeg.
Besmeer bovenlaag met ei.
Zet de ovenschaal ongeveer een 1/2 uur in de oven,
totdat bovenlaag mooi bruin is.
Tip: In plaats van Monchou kan ook een blauw kaasje gebruikt worden.
Woe-ha-ha-ha
Wednesday : 11 May '05 - 15:51 | damen

default

No comments yet |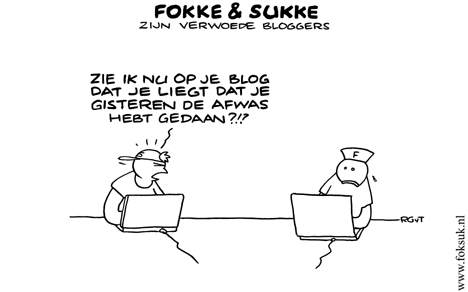 Hmm
Thursday : 05 May '05 - 09:16 | damen

default

No comments yet |