:-)
Wednesday : 28 May '08 - 16:16 | damen

default

two comments, already |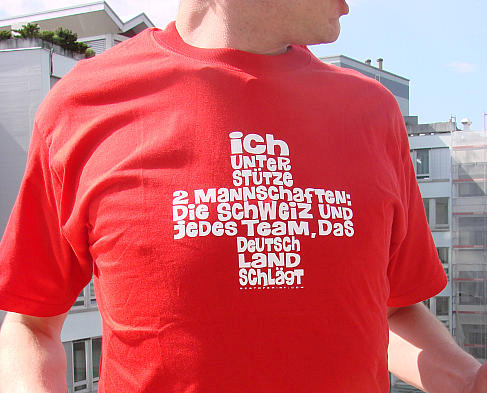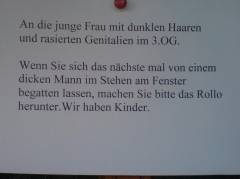 Used tags:
funny


New diving computer
Saturday : 24 May '08 - 20:02 | damen

default

Only one comment |

This week I got my new diving computer, an Uwatec Aladin Smart Z Nitrox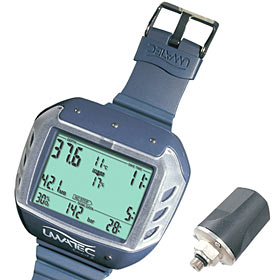 Of course this was reason enough to go out for a dive
a dive today
today together with Klaus. We went to the Steinbergsee and were lucky enough to see quite a nice
Esox
(Hecht).

All together a nice dive with 65 minutes / 35,7 meter

Used tags:
diving


Grillsaison
Friday : 23 May '08 - 08:58 | damen

default

No comments yet |

Die Grillsaison hat endlich wieder angefangen und es ist daher wichtig,
dass wir uns ein paar Punkte in Erinnerung rufen ueber die Regeln des
Kochens draussen, da das das einzige Kochen ist, das echte Maenner
unternehmen, weil damit ja immer eine gewisse Gefahr verbunden ist.
Wenn ein Mann sich dazu bereit erklaert, das Grillen zu uebernehmen,
wird
die folgende Kette von Ereignissen in Bewegung gesetzt:
1) Die Frau kauft das Essen
2) Die Frau macht den Salat, bereitet das Gemuese und den Nachtisch.
3) Die Frau bereitet das Fleisch fuers Grillen vor, legt es auf ein
Tablett, zusammen mit allen notwendigen Utensilien und traegt es nach
draussen, wo der Mann schon mit einem Bier in der Hand vor dem Grill
sitzt.
Und hier kommt der ganz wichtige Punkt des Ablaufs.
4) DER MANN LEGT DAS FLEISCH AUF DEN GRILL.
5) Danach mehr Routinehandlungen, die Frau bringt die Teller und das
Besteck nach draussen.
6) Die Frau informiert den Mann, dass das Fleisch am Anbrennen ist.
7) Er dankt ihr fuer diese wichtige Information und bestellt gleich
noch mal ein Bier bei ihr, waehrend er sich um die Notlage kuemmert.
Und dann wieder ein ganz wichtiger Punkt!!!!!
8) DER MANN NIMMT DAS FLEISCH VOM GRILL UND GIBT ES DER FRAU.
9) Danach wieder mehr Routine. Die Frau arrangiert die Teller, den
Salat, das Brot, das Besteck, die Servietten und Saucen und bringt alles
zum Tisch raus.
10) Nach dem Essen raeumt die Frau den Tisch ab, waescht das Geschirr
und wieder ganz wichtig!!!!! :
11) ALLE LOBEN DEN MANN FUeR SEINE KOCHKUeNSTE UND DANKEN IHM
FUeR DAS TOLLE ESSEN.
12) Der Mann fragt die Frau, wie es ihr gefallen hat, mal nicht kochen
zu
muessen und wie er dann sieht, dass sie leicht eingeschnappt ist, kommt
er
zu dem Schluss, dass man es den Weibern sowieso nie Recht machen kann.
Used tags:
funny


Done in Atlanta
Friday : 09 May '08 - 17:38 | damen

default

No comments yet |

After a week of workshops with our American colleagues we are done and on our way back to Germany.
Yes, we did have good food and drove around in a SUV, so it was 'classical'.
Chicken Wings
Wednesday : 07 May '08 - 13:45 | damen

default

two comments, already |

Last night we had diner at the wild wing cafe, which was really nice.
Just one quick impression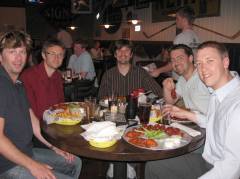 Arrived in Altanta
Tuesday : 06 May '08 - 12:46 | damen

default

No comments yet |

After quite a long flight (getting up at 4AM, arriving at 2PM but 6 hours time difference) we arrived in Atlanta after quite a comfortable flight. The airport of Atlanta is really very big, we had to go through 3 security/customs checks and had to hand over our luggage also again, and got it back after we drove a small subway. All quite impressing, and then we got our big american SUV car

The hotel where we are staying is actually quite nice and provides everything including free high-speed internet, but no bar. So we got some beers to sit in the garden and wait for a colleague (Lorenz) to come by and pick us up for diner. This was just a private diner between the "guys from Siemens Germany" and it was nice to hear how Lorenz was doing here. Yes, we did enjoy baby back rips and they were really delicious!
But then the time difference stroke and we were all dead tired, so it was up to bed and fortunately I was able to sleep until 6am (last visit to the States was to Seattle, there the time difference was 10 hours and I was really wrecked) so I'm quite fit for the workshops coming up today!
Visit to Atlanta USA
Monday : 05 May '08 - 04:08 | damen

default

No comments yet |

In a few moments a colleague of mine will pick me up in order to get to the airport, because we're taking the early flight to Atlanta, USA to visit one of our project sites which is with Siemens in Alpharetta, a suburb of Atlanta.
Even if this time of the day is really killing me (4AM) the weather forecasts for the region are so good that I'm really looking forward getting there. It'll be my first visit to Atlanta, so that makes it even more interesting.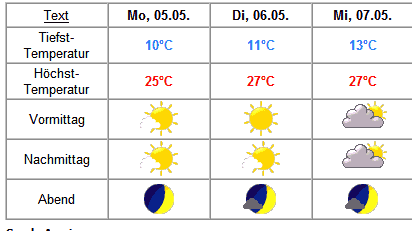 We'll be staying in the
La Quita Inn hotel
, which looks ok.
(p.s. in case you don't know where in the States it is:
check here