Update default language on Windows 7 startup screen
Friday : 10 Aug '12 - 07:45 | damen

default

No comments yet |

As I am working in a German company in Germany the default language setting for our operating systems (Windows 7 Enterprise) is German.
Fortunately enough the enterprise version of windows 7 allows me to add different UI languages and change it to English, so immediately after login I am able to work in my normal environment.... but there was one thing bugging me, the login screen still has the German keyboard as default language. And as there are some minor differences in the keyboard layout (and of course in such a way that it affects my password) I always have to switch the language before entering the password.
Now I found the solution, within the regions and languages settings there is a tab Administrative, where you can copy your regional settings to the login home screen :)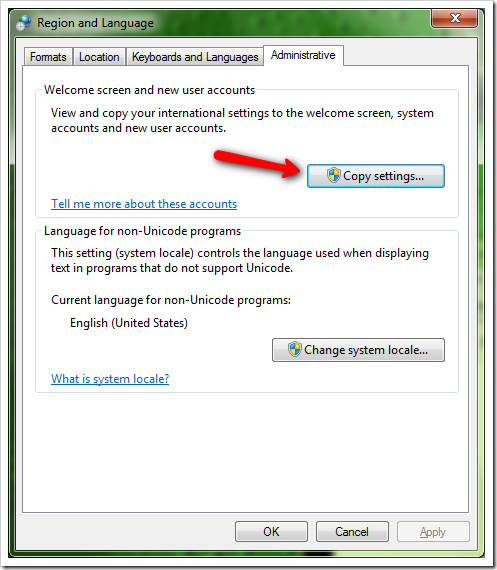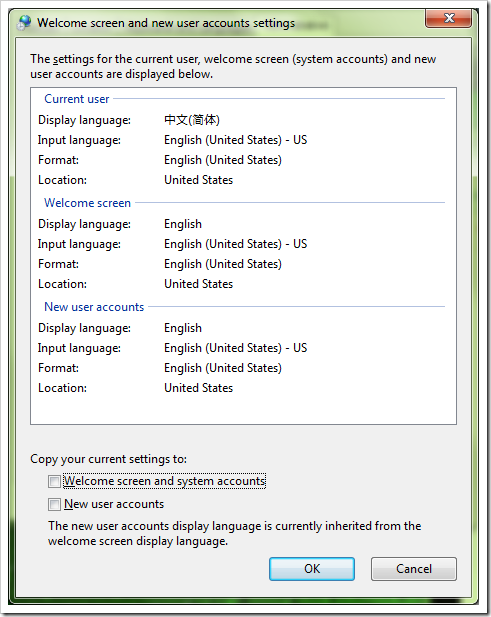 Long time bugging, finally I found time to check on it and it was soooo simple..
See also :
http://www.windows7hacker.com/index.php/2010/04/how-to-change-the-default-language-for-windows-7-logon-screen/