Rights on SQL Express
Tuesday : 16 Oct '07 - 08:21 | damen

default

Only one comment
IF you have problems with the rights on the sql express 2005 server when running a local IIS try this:

Add the rights for the following user: \ASPNET and give it rights to the database you need.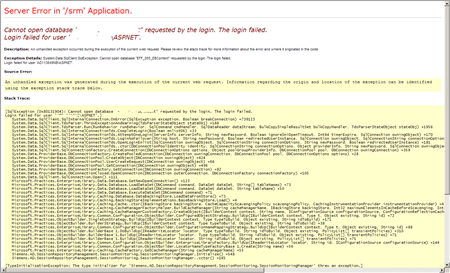 Update: still fighting with it, somehow it does not accept the settings. Now I just used a test/test user and had to change the authentication mode as described here
http://tweakers.net/nieuws/49257/consume..
Peter - 16 October '07 - 16:23