Wanderruderfahrt was tof!
Monday : 23 Jun '03 - 08:11 | admin

default

four comments, already
Konstanz bij de Bodensee tot 30 km voor Basel.... erg ontspannen, erg warm, redelijk verbrand

Foto's komen zo snel mogelijk.

Update: Foto's staan in fotoalbum, rechts klikken op het fototje.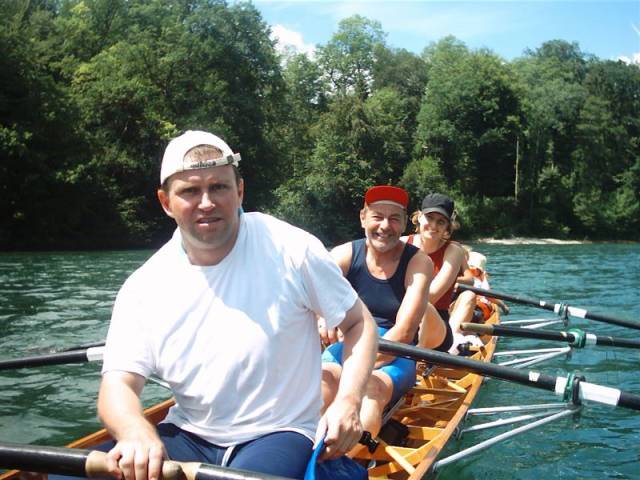 voor de duidelijkheid:
voor de kijkers thuis links klikken op het fototje
Jeroen - 24 June '03 - 23:41
Oh shit, das waar ook, niet iedereen zit zo diep in z'n computer als ik

Martijn - 25 June '03 - 12:20
I know it's warm but this doesn't mean that the others have to do all the work!!!
Efthymios - 27 June '03 - 16:47
:
) :
) Sometimes it is very nice to sit and command the boat. But most of the time the rowing itself makes more fun, because the non-rower has also to provide the catering function, opening bottles of wine, make sure the people are not dried out etc. So hard work too !!!

Martijn - 27 June '03 - 16:50