DSL Modem problems
Tuesday : 28 Nov '06 - 08:36 | damen

default

No comments yet
We changed our telephone and internet connection to a new flat rate telephone (within Germany) and really broadband (ADSL2+, 16.000 kbit/s) connection and therefore I had to get a new modem. So I was on the phone with someone of Arcor who explained that I just needed the new "Arcor-DSL Speed-Modem 200" and with this free modem all would be fine.

So the other week I got the modem and tried to install it yesterday, but no success. Soon I found out why, I have another Arcor Modem called the "Wireless Modem 100" and need that to get my laptop, mobile pc etc. online. But the thing is that this device also has a DSL-modem inside, so with this I would have the following scenario, which is definitely not going to work:

Arcor network --> Modem ---> Modem | Router --> Internal Network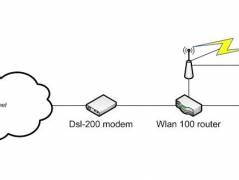 That of course is not gonna work, so this morning I squeezed my way through the numerous irritating call center menus of Arcor and got them to replace the modem for a "
Arcor-DSL WLAN Modem 200
. *sigh* Just one day of working with professionals would be enough, but somehow that seems difficult here. *sigh* So now I'm waiting for the new modem and the connection upgrade on next Friday...
Just for the fun, these are my current speed values, let's see how they look in two weeks: