Now this is really living for the job
Tuesday : 03 Apr '07 - 10:58 | damen

default

Only one comment
This one gave us at work a big laugh. One of our external consultants is on holiday for two weeks, but somehow this is not really working out the way a normal holiday should be. Just take a look at his message with messenger: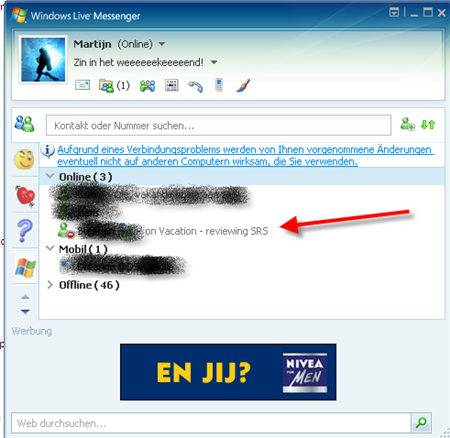 SRS means software requirement specification

See also "
Alles fürs Projekt
"
Da's effe wat anders dan wat jij achter je naam hebt staan in dat plaatje… typisch?
JT (URL) - 03 April '07 - 15:38