Who needs a diving suit?
Monday : 09 Apr '07 - 17:05 | damen

default

No comments yet
Just to ensure that I get as much potential buyers as possible...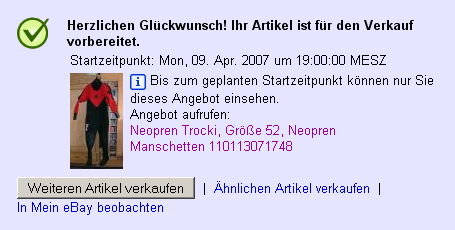 Somehow Manu thought it was a good idea to get rid of at least one of my suits... as if 4 diving suits in our home are too much?!?!?!?