Duct Taping
Friday : 06 Jul '07 - 14:10 | damen

default

No comments yet
Today we had a typical Friday at work and that means a lot of laughter and bad jokes.
One of them was us talking about room ST, and we have one younger colleague who did not know what it was and was very curious.

So we said, ok, we can tell you, but after that we have to do something terrible to you. Of course we still had no idea what we wanted to do, but suddenly I knew: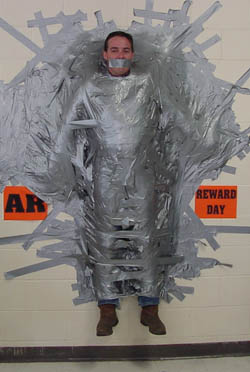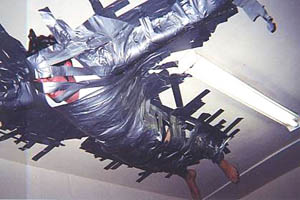 Duct taping rules!