Sonderkurs "Adventstauchen"
Thursday : 06 Dec '07 - 21:26 | damen

default

Only one comment
I just finished playing with photoshop and creating the SK Adventstauchen sticker, for a diving event I'm organizing for the 16th of December.... it was really fun making it: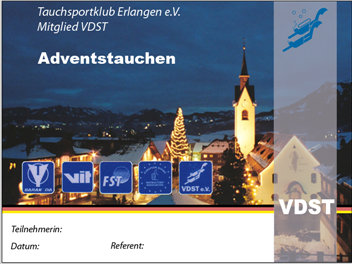 Goed idee om rond die tijd te duiken! Ik ga vanaf 19 december lekker plonzen (zie URL).
PS: Wanneer zet je míjn reiskaartje nou eens op je site?
Nemo (URL) - 07 December '07 - 12:06