Diving at the Walchensee
Saturday : 03 Oct '09 - 19:58 | damen

default

No comments yet
This weekend I'm in the south of Bavaria for some diving at the Walchensee. This is a really beautiful lake about 800 meters above sea level.

This morning we (Klaus, Cordula and I) took a small biking boat, loaded all our gear onto it and went towards theUnterwasserberg / Desselwand, which is a place in the middle of the Walchensee where a kind of mountain arises. There we went down towards the top of the mountain, which lies around 15 meter. There a drop begins that goes down to the bottom of the lake, this means you have about 190 meters of nothing under you (click here for the underwater map)

The wall was beautiful and very spectacular. On the diving profile shown below we went up with the wall towards the top again, where a kind of dreadlocks are hanging.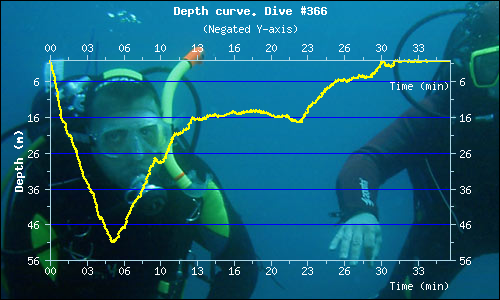 Here our small boat: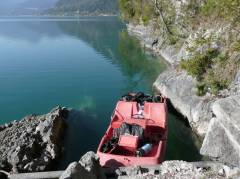 And enjoying our lunch: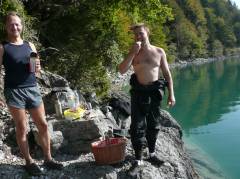 This was really a great dive!!!
update:

On Sunday we went to the
Galerie
, one of the best known places at the Walchensee. We got up early to ensure we could park the car and got ready for the first dive.
We went down to around 40 meter where Saiblingen are currently laying. Many fish and visibility of over 30 meters!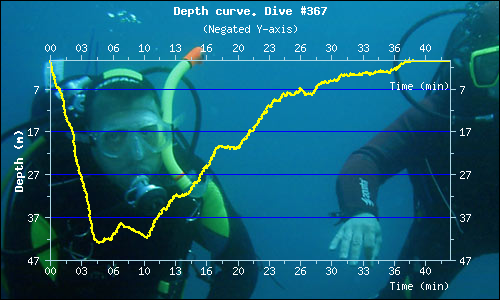 The second dive was also here, same stuff and amazing visibility.